Kinesis Physical Therapy
Physical Therapy in Grande Prairie
Locally owned and operated by long-time residents of the Peace Region.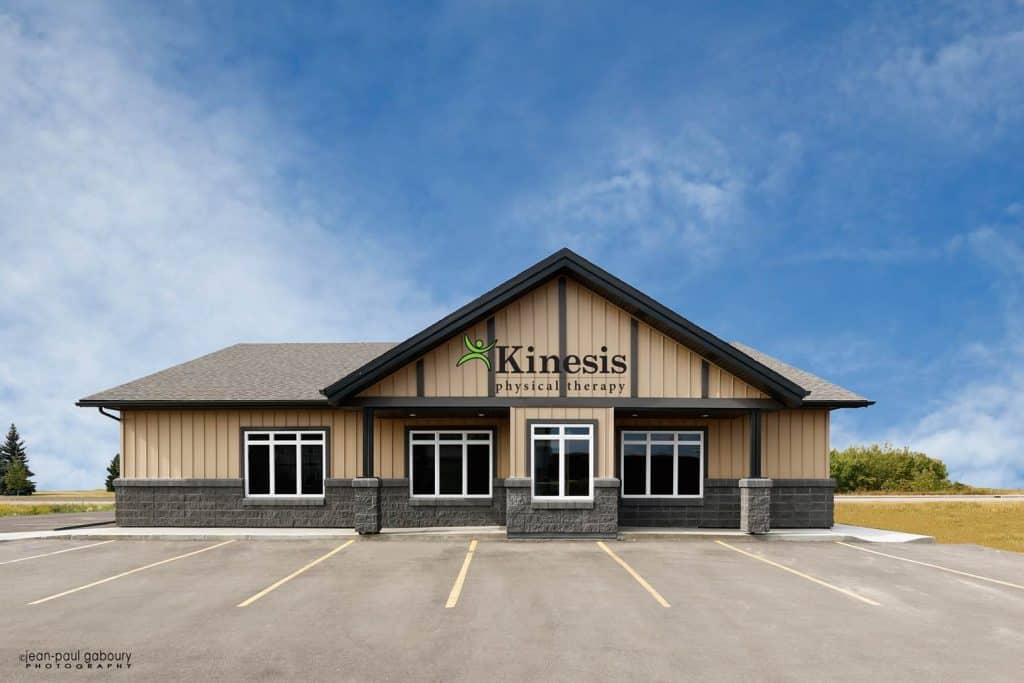 Welcome To Kinesis Physical Therapy Corp
Physical Therapy in Grande Prairie
We provide physical therapy in Grande Prairie and Beaverlodge that offers evidence-based, client-centered approaches to treatment for all types of musculoskeletal (bone, joint and muscle) injuries and conditions.
Our approach to treatment includes a combination of manual therapy (hands on), progressive exercise, and extensive self-management education to achieve optimal outcomes.
Virtual Rehab
Now Available
We're excited to introduce Virtual Rehabilitation at Kinesis!  You and your physical therapist will connect 1-on-1 in a secure, live video appointment. You'll get the same quality of care you'd receive with an in-person appointment, but from the comfort of your home.
Progressive Treatment For Your Pain
The knowledge and qualifications of our team ensure our approaches to treatment will be innovative and focused on treating the root cause of your symptons. All of the physical therapists on staff have taken additional courses on the relief of chronic jaw pain (TMJ dysfunction).
Have you visited Kinesis Physical Therapy in the past? Let us know how we did.
Kinesis Physical Therapy
Latest Resources & News
We're happy to provide helpful advice and the latest news surrounding Physiotherapy, Concussion Management and more. Visit our latest news resources for the latest advice from our staff and news surrounding Physical Therapy.
Back pain is one of the most common problems in Canada and can be caused by a variety of things, …
Physical therapy is a physical and occupational therapy service that helps people with physical injuries, illnesses, or disabilities to maintain …
We just celebrated National Physiotherapy Month back in May! There are so many things physiotherapy can help with, and physiotherapists …